Experience vintage Soul ...
as it was meant to be Heard... on vinyl!
Tamla Motown - Classic and Northern Soul - Jazz Funk Mastercuts - Disco - Salsoul - Reggae
Another Saturday Night – Sam Cooke
Once it was all about going out on a Saturday night, when a mohair suit was the only order of the day. As you left to go out to party all your worldly possessions were under your arm. Those possessions consisted of a stack of 7" vinyl Tamla Motown and sweet soul music.
Forty-five revolutions per minute were, are, and will only ever be the way pop music should be listened to. It's not gone! It's still here for many of us and it's making a resurgence with both those who know and those who wish to discover.
Our collections were cherished, nurtured and kept and are still as important as life itself. There are still rivers to cross.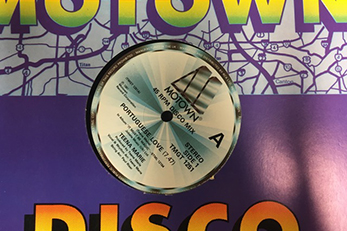 Playlist flavours - what you can expect to hear
Plus 100's more on livin' lovin' Street Sounds Vinyl
copyright 2017 - Street Sounds Vinyl